Bandsaw blades for frozen fish
Our bandsaw blades are the ideal option for cutting frozen fish. We have big brand customers worldwide and in the UK who prefer using our blades for the benefits that they give to their production process. Whether it is for cutting fish blocks, fish patties or large fish, we have the right blade for you.

3 TPI
This blade is the standard choice when cutting frozen fish blocks, patties and frozen fish of all kinds. The blade has 3 teeth per inch.

2 TPI
This blade is advantageous to use when the fish is extra deep frozen and when you process large fish blocks and large fish such as tuna, marlin and swordfish. The blade has 2 teeth per inch.

SPS10
Our SPS 10 with a tooth pitch of 10mm. The blade has a small tooth between the big teeth, which works as a cleaning tooth by preventing the accumulation of debris in the cutting area and in general reduces noise levels.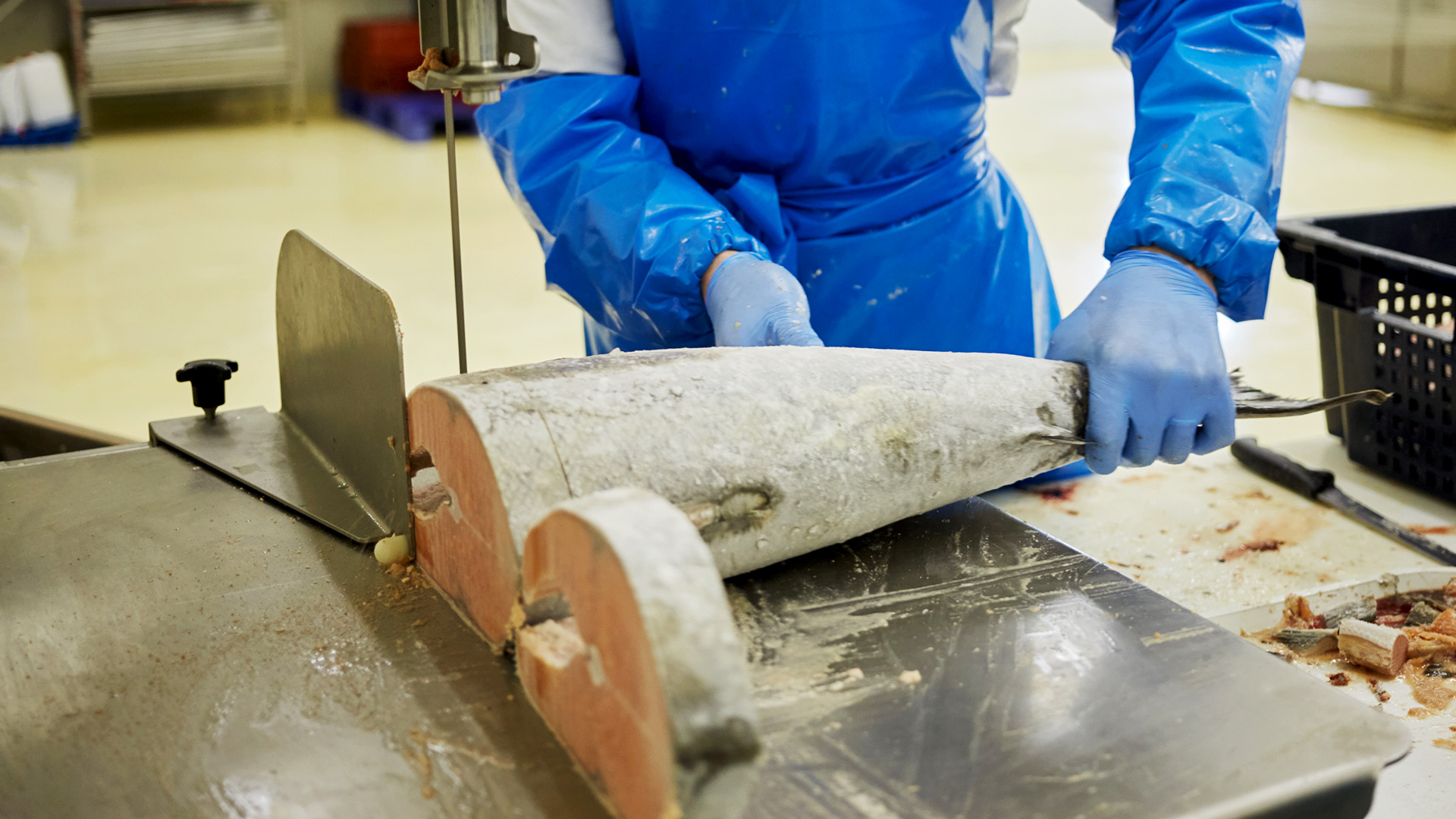 Available dimensions
| mm | 2 TPI | 3 TPI | SPS 10 | inch |
| --- | --- | --- | --- | --- |
| 16 x 0.36 | | ⦿ | | 5/8 x .014 |
| 16 x 0.40 | | ⦿ | | 5/8 x .016 |
| *16 x 0.50 | | ⦿ | ⦿ | 5/8 x .020 |
| *16 x 0.56 | | ⦿ | | 5/8 x .022 |
| 16 x 0.60 | | ⦿ | ⦿ | 5/8 x .024 |
| 19 x 0.56 | | | ⦿ | 3/4 x .022 |
| *20 x 0.50 | | ⦿ | | 3/4 x .020 |
| 25 x 0.60 | | ⦿ | | 1 x .024 |
| 35 x 0.80 | ⦿ | | | 1 3/8 x .031 |
  * Available as corrosion resistant⦿ Stock⦿ Order